Team PETRONAS De Rooy IVECO
AT DAKAR 2018
Dakar 2018
2018 Route: Peru again five years later
​​​​​​​​​​​​For its 40th edition, the 10th to be held in South America, the Dakar rally is revisiting the Pacific Ocean and the dunes of Peru, which drivers and riders will tackle after a few days sampling the delights of the capital, Lima.


​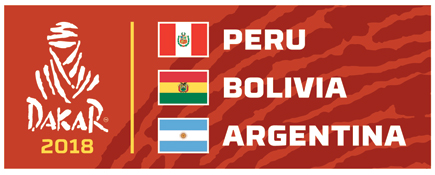 Competitors will then head through to Bolivia, for a welcome rest day in the festive atmosphere of La Paz. Argentinian aficionados top the podium when it comes to enthusiasm and good humour, and the most joyous of them will be waiting to acclaim the riders in Córdoba, host to the Dakar finish line for the first time.

Good luck to all of this year's competitors, and our best wishes to the whole Team ​PETRONAS De Rooy IVECO!