IVECO dominates the Africa Eco Race 2018
in the truck category.
Africa Eco Race 2018
The race to Dakar
​​​​​​​​​​​​​​The one and only true race to Dakar, the Africa Eco Race returns for its 10th edition. With a 6.500 km route planned, starting in Monaco and the crossing over to Africa with 5 stages in Morocco, 6 stages in Mauritania and the finishing stage taking place at the infamous 'Lac Rose' in Senegal.


This is a true adventure with a spirit and passion like no other. Known for its famous route, often crossing original 'Dakar' tracks, enviable bivouacs set under a thousand stars, superb organisation and an unparalleled level of safety and support from everyone involved. 


Good luck to all of this year's competitors, and our best wishes to the whole Team PETRONAS​ De Rooy IVECO!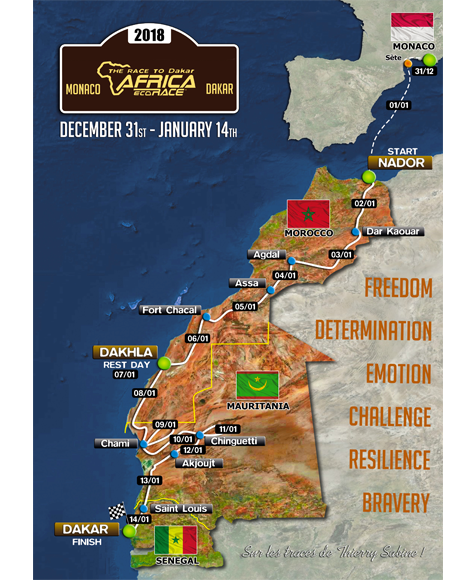 ​